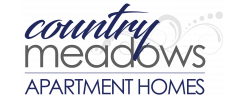 Your Review
Submit a Review

Resident Reviews
It's not bad
|

Recommended: Yes
Affordable and professional
|Recommended: Yes
The price is overall great for any who are looking for affordable living. With everything taken cared of water, gas, and heating, your energy bill is almost shocking to see at a low price. It gives you a relief that you have to take care of electricity and rent as your primary bills -- which together can make you smile at how cheap it is. You're getting exactly what you pay for and a little more.
We appreciate that you took the time to share your great experience at Country Meadow and we are so glad that you are happy with your home and the community! If there is anything we can do for you, please do not hesitate to ask!
Disappointing
|Recommended: No
I would not recommend your property to anyone I know. The staff is not friendly or helpful, there's always a overflowing of garbage in both trash containers by my building the upkeep of my apartment building unit is terrible.
Please contact the office right away to discuss the specific issues that you are having in your apartment home! We'd love to resolve them and provide you with a better experience.
Reasonable, good location, friendly staff
|Recommended: Yes
Pleasant place to live. Very reasonable for location. Maintenance and leasing office staff are very friendly and receptive to feedback.
Thank you for taking the time to let us know how we are doing! We are glad that you are enjoying your stay at Country Meadows. Please let us know if there is anything we can do for you
Abysmal
|Recommended: No
Maintenance does not finish work orders.
We are so sorry to hear that you do not feel your service request was adequately addressed. Please contact the office right away so that we can discuss how we can improve your experience and complete the needed service in your home.
Overall nice place
|Recommended: Yes
Decent and clean.. Other than some noisy neighbors I would recommend Country Meadows to my friends.
Thank you, Erika, for letting us know that you are satisfied with your experience at Country Meadows. We will address the issues that you are having with your neighbor, please feel free to call the office with details!
Secluded and Comfortable
|Recommended: Yes
It is a nice started apartment. I have been living here for four years, right at the start of my Freshmen year of undergrad. I have witness a lot of changes, but the workers are always nice in the office. There can be improvement in the maintenance of the individual homes. For me, I believe there need to better trained individuals who are called in for maintenance even having a licensed vendor be hired to be maintenance work. For all of the four years maintenance of the buildings and the constant power outages have been my biggest dislikes.
We appreciate your honest and thorough review regarding Country Meadows. We agree that the issues with DTE and power outages are frustrating! Can you please provide us with a specific issue that we have not properly addressed so that we can make it right? We frequently call in outside contractors for issues such as plumbing, electrical, HVAC, etc, when warranted.
Great
|Recommended: Yes
Beautiful area, Great staff, great neighbors, all around wonderful place to live
It is our pleasure to give you a five-star experience at Country Meadows Apartments! Thank you so much for acknowledging our hard work.
Great Place
|Recommended: Yes
I really enjoy living here. The staff is friendly and helpful and there is plenty of room. The only problem you encounter is noisy neighbors but if you ask them to quiet down then they usually will.
Thank you for your honest feedback on Country Meadows Apartments! Please let us know if there is anything we can do to earn another star or if you have any other problems with your neighbor that we can help you with!
Typical College Grade Apartment
|Recommended: No
The rent will just keep going up and the cost isn't worth what they're offering despite the location.
We are sorry to hear that you are not completely satisfied with your apartment at Country Meadow. Please contact the office to discuss the specific issues that you are experiencing. We would like to turn this around and improve your experience!
The views and opinions expressed herein are solely those of the original authors and other contributors. These views do not reflect the views of "Country Meadows Apartments", its owners, managers, agents, employees or content providers. No representation or warranty, express or implied, is made or given by "Country Meadows Apartments", its owners, managers, agents, employees or content providers regarding safety, accuracy, completeness or suitability of the information or material expressed herein for any particular purpose